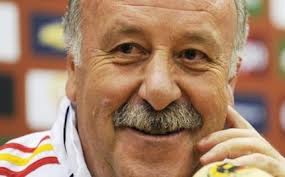 Aligned during the match France-Georgia (3-1) for the playoffs of the 2014 Brazil World Cup, the pair Matuidi-Pogba was praised by observers of football. Maybe they are the key of the match against Spain this Tuesday.
At a press conference on Monday, Del Bosque was impressed:
 "Yes it is true, the other day with Pogba, they made an interesting doublet. In addition to that Pogba makes very good performances from the head, so it is an additional danger to keep an eye on, "said the Spanish coach.