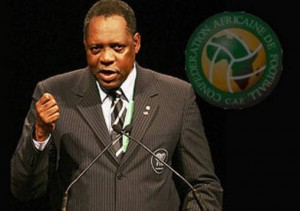 The executive committee of the Confederation of African football that seats in Cairo since yesterday took several decisions including that relating to the date of the draw for the final palyoffs round for the 2014 Brazil World Cup.
And the draw will take place Monday, September 16, 2013 in a place still to be determined. The draw is for the winners of each qualifying group.
Morocco will host the next football African Cup of Nations and the date of the competition is known. It will start on January 17 to end on February 7.
"The preliminary round will consist of two stages, a preliminary phase in July and August to reduce the teams involved to 48, and a phase of 12 groups of four teams each. The first of each group and the best three runners-up will qualify for the final tournament. The matches of the group stage will take place during the double dates of FIFA international calendar in the months of September, October and November 2014. More details will be provided later "said the website of the CAF.