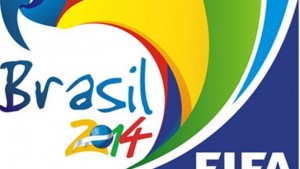 The fourth day of the World Cup qualifying in Africa starts this Wednesday with two games. Malawi will face Nambia in Blantyre, while at the same time Nigeria moves to Nairobi to face Kenya. These two games were made because of the participation of the Super Eagles to the next Confederations Cup from June 15 to 30 in Brazil.
The rest of the game is played the next weekend with a few breathtaking posters. Among others a Togo-Cameroon, always highly anticipated. The Indomitable Lions can take off the top of the group if they win but the pride of the Hawks (1 point in 3 matches) is at stake.
Angola-Senegal, Benin-Algeria, Gabon-Congo or finally an awakening of the Panthers will follow.
Full program of the fourth day
05/06/13 24:30 Blantyre         Malawi – Namibia
05/06/13 1:00 p.m. Nairobi     Kenya-Nigeria
07/06/13 3:30 p.m. Tripoli       Libya-DR Congo
07/06/13 5:00 p.m. Omdurman     Sudan-Ghana
08/06/13 1:00 p.m. Lobatse     Botswana- Ethiopia
08/06/13 2:00 p.m. Yaounde   Republic of Central Africa-South Africa
08/06/13 1:00 p.m. Ndola      Zambia-Lesotho
08/06/13 2:30 p.m. Franceville     Gabon – Congo
08/06/13 3:00 p.m. Luanda           Angola-Senegal
08/06/13 1:00 p.m. Kampala      Uganda-Liberia
08/06/13 4:30 p.m. Freetown   Sierra Leone- Tunisia
08/06/13 5:30 p.m. Praia    Cape Verde- Equatorial Guinea
08/06/13 4:30 p.m. Bakau    Gambia-Cote d'Ivoire
08/06/13 8:00 p.m. Marrakech     Morocco-Tanzania
06/09/13 3:00 p.m. Niamey     Niger-Burkina Faso