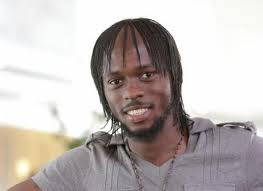 Everyone knows that OM is on the track of Gervinho. The Ivorian international aroused great interest in OM club. The Elephants striker who spent a lackluster season with the Gunners still does not know of what is future is made. The former Lille player seems to give clues on his future.
In the columns of The Ivorian media Le Patriot, the Arsenal striker responded to the supposed interests of the OM.
"I had little time to play; it is the choice of the coach (note, Arsene Wenger). I'll blow for a while and then after I will look to the future, see what I should do. If I want a departure, I will not fail to interest, he says. Marseille is one of the leading French clubs. And then I have a good relationship with some people there. I cannot say yes or no. But it is always flattering for a player to know that there are a lot of clubs which request him "has concluded Gervinho.
According footballmarseille.fr, the player is currently on vacation, takes the time to see in order to know his position in the Gunners. This track is a possibility, nothing more…