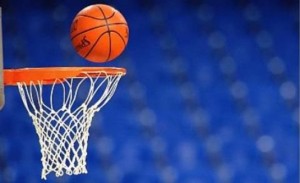 The Confederation of African Basketball (FIBA Africa) announced on Monday on its official website, the list of the twenty-two referees selected to officiate at the 27th edition of the African Championship for men. The tournament is scheduled from 20 to 31 August in Abidjan, Ivory Coast.
Two officials are coming from Europe. This is the Spaniard José Martin and the Slovenian Matej Boltauzer.
Here is the list of 22 referees selected:
Jose Martin (Spain), Matej Boltauzer (Slovenia), Vitalis Gode (Kenya), Abdelliah Chliff (Morocco), Samir Abaakil (Morocco), Muhimua Abreu (Mozambique), Chongo NAFTAL (Mozambique), Messaoudi nachid (Algeria), Julio Carlos (Angola), Arnaud Njilo Kom (Cameroon), Wael Abdel Hay (Egypt), Didier Shema Maboko (Rwanda), Babacar Gueye (Senegal), Koukoute Steve (Central), Youssouf Maiga (Mali), Belgharek Sami (Tunisia), N 'Guessan Mathurin (Ivory Coast), Paulo Martinho (Cape Verde), Obeajuru Kingsley (Nigeria), Okoua Armand (Congo), Charles Foster (South Africa), Djeri Nourou (Togo).