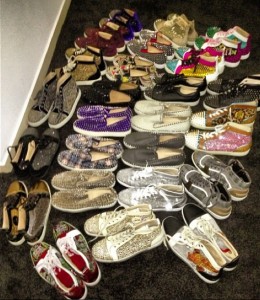 Emmanuel Adebayor collection is high ranges. Bling bling shoes. The captain of the Hawks like sneakers, vans, all stars, todd for his shows in nightclubs.
But the Tottenham Spurs striker has not added his shoes of his resumption in next season championship.
Did the former Gunners player wear one of them during his visit to Africa Top Sports on Monday?