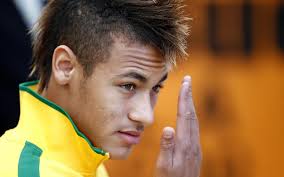 As Africa Top Sports.com reported yesterday, the Spanish daily El Pais announced that the new Brazilian star of FC Barcelona was undergoing treatment against signs of anemia.
"Neymar is treated by the doctors of Barcelona for signs of anemia, with an appropriate diet and intakes of vitamins."
Today it is the midfielder Iniesta who has reassured the fans: "The blood test is OK, he can train. There should be no problem. It takes time to get used to a new situation. I think Neymar seems close to Dani (Alves). Time will help … he has a lot of talent and he can play with other players. It should not be a problem. "
Neymar was transferred from Santos to Barcelona for € 57 million in the offseason.
He played twice for a few minutes with Barcelona without convincing for the moment.
We can especially be wondering why it is Inesta who released and not the direction, or the medical staff of the club!
Neymar weighs 64.5 kg for 1.74 m at his arrival medical examination.
To be continued …