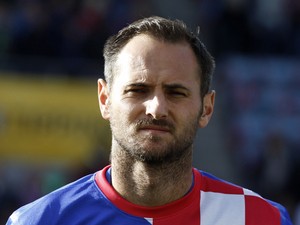 He has celebrated well the qualification of his country to World Cup Brazil 2014, but he will not participate therein alas!
Josip Šimunić will not participate in the World Cup in Brazil with Croatia. Last month, he celebrated the qualification of his country by launching the song "Za dom spremni" to his fans. A Nazi song which reflected the rallying cry of the Ustasha, who led the country during the Second World War.
Linked to far-right and neo-Nazi circles, this song was invented in the nineteenth century and some see it just as a patriotic song. But the Croatian Football Federation does not tolerate that!
Here's the video of the offending song
[youtube]http://www.youtube.com/watch?v=iOXbe0G7n2A[/youtube]