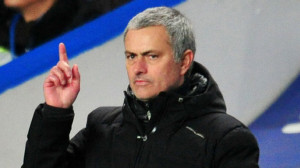 He will probably be the star of this Champions League quarter-final that will oppose Paris Saint- Germain to Chelsea. There is no single day without José Mourinho talking about this prestigious match. Chelsea manager today discusses on the recruitment of the Paris Club.
"You know, almost all the major teams are present at this stage of the competition and of course, PSG is there. In recent years they have made large investments like Manchester City. Both clubs have been completely transformed thanks to investment from the Middle East," he noted.
"So yes, we can say that PSG is a serious candidate. Last year, they have already reached the quarter-finals and of course they want to win the competition. It will be difficult for us," Mourinho added.
Recently, the Portuguese had already suggested that PSG will be the favorite of the tie against Chelsea.