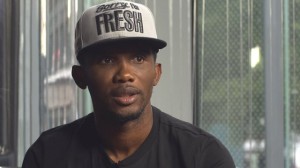 The Italian press had announced in February the return of Samuel Eto'o to Inter Milan, his former club. Well, things become clearer. This is what say Mirror that indicates that the agent of the Cameroonian superstar, Claudio Vigorelli, has recently made ​​contact with leaders of Inter Milan to decide on a possible contract.
For over a month, the rumor about a possible return of Samuel Eto'o to Inter Milan is whispered everywhere. At first, Tuttosport revealed the desire of the Italian club to retrieve their former striker. A few weeks later, the Chelsea striker, qualified Tuesday for the semi -finals of the Champions League, in return opened the door for a return to Serie A in the Gazzetta dello Sport.
Eto'o has left his mark in Serie A after passing between 2009 and 2011. In particular he was one of the great architects of the historic treble Scudetto, Coppa Italia and Champions League realized by the Nerazzurri in 2010.