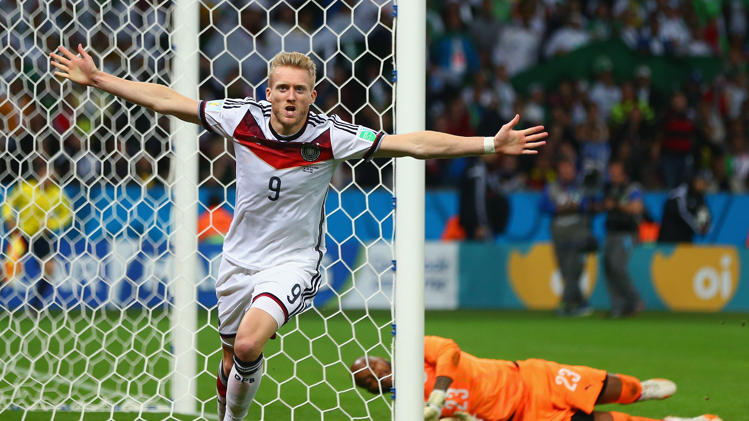 And yet it has not gone away. Algeria have been eliminated late Monday night in the second round of the 2014 World Cup in Germany after a heroic match that ended after extra time (2-1).
And disappointment is great in both Algiers and large cities of Algeria as well as the whole Africa. For the Desert Foxes have been extremely resistant against the Mannschaft. Very quickly, the men of Halilhodzic take the measure of their opponents and force the goalie Manuel Neuer to come and cover his defense always late. Germany suffer and fall also on a good Rais Mbolhi when an attacking position arises. Halftime 0-0.
The second half is identical to the first. Algeria dominates the start of resumption and Germany rejects the attempts. Again, Neuer was strong enough in cages to counter attacks from Slimani, Feghouli and others. As this game is a matter of keeper, Mbolhi also keeps his cages blank despite incredible Muller header.
Fatal blow!
Algeria began to show fatigue in the second half of the second half. Fortunately, Germany is no longer the best and cannot take advantage. Against all odds, it is in the extensions that will be decided the outcome of this meeting.
From the start of extra time, Muller overtakes Feghouli and serves Schurrle who through a Madjer defies Mbolhi. Algeria is sounded. Despite attempts by Brahimi and Djabou, the Desert Foxes will not return to the score. Worse late in the game, Ozil added a second goal synonymous with the disposal of Fennecs. Proof of determination in Algeria, Djabou reduced the score at the last minute.
The Desert Foxes are eliminated. Cruel!