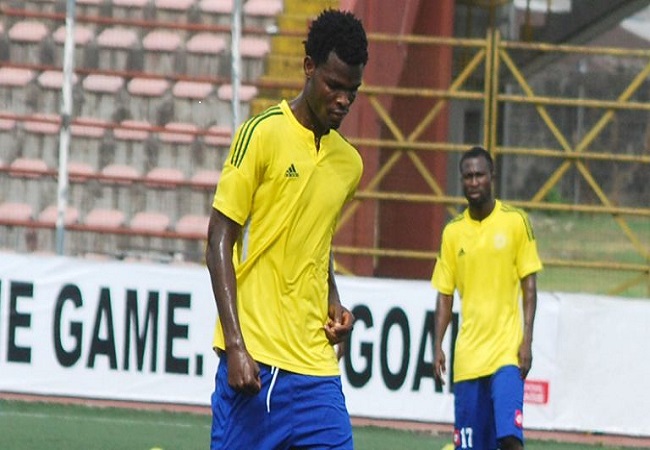 Joseph Douhadji has not forgotten Togolese National Team. Having played 5 matches with the Eperviers, the 25-year-old defender clearly expressed his ambitions. Making his big comeback after several years of absence.
Claude Le Roy selected him on expanded list for the 2017 AFCON but Douhadji was finally rejected. He also took part in the intership preparation for this competition. His good times in the team obviously have marked him and he intends to re-experience them. In an interview to Football365, the Black Leopard defender is eager to return to the Eperviers' nest.
"I am much eager to sign my return because my last selection was three years ago," he declared.
Joseph Douhadji did not forget his first steps in selection. "With the Eperviers, it was a dream that became true. Because at that time, I was playing in the Nigerian championship. In the beginning, I admit that it was difficult for me. But after two days of training with the team, I finally adapted myself".