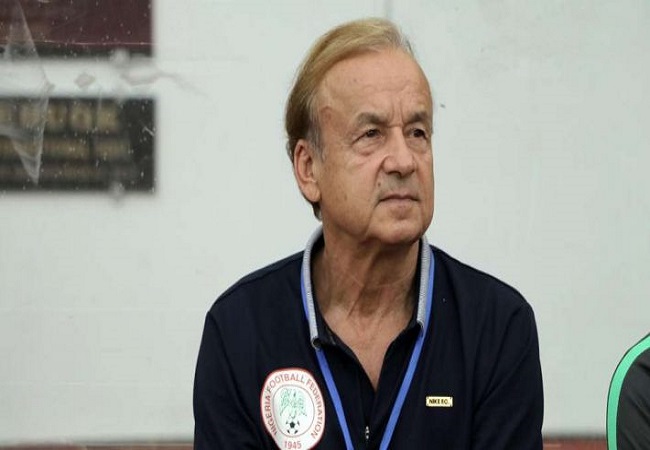 Since 2016, Gernot Rohr has been coaching Nigeria's national team. Team which he led through to the final stages of the 2018 World Cup and 2019 AFCON in Egypt. Nigeria finished third in the AFCON.
The Franco-German technician now aims at qualifying the Super Eagles for the next AFCON and the 2022 World Cup. He said to be confident about the upcoming deadlines, but does not hide that 2022 will be a complicated year.

"The Africa Cup of Nations (AFCON) has been postponed. It's the same for everyone, so it's no problem. We have more time to prepare as well as other countries. We can continue the playoffs (AFCON) and start the World Cup playoffs at the same time. But it will be a difficult year 2022. Because already in 2021, there are many qualifying matches to play for the team (Super Eagles). I think we'll have time to play some friendly games. In the year 2022, if we qualified for the World Cup and the AFCON, there will be many, many games to play. So, it will certainly be a difficult year (2022)", Gernot Rohr said in a speech relayed by girondins4ever.com.
Gernot Rohr does not doubt about the chances of qualifying his team and praises its qualities. A team that is made up of young talents eager to make their country proud.
Initially planned in Cameroon in 2021, the AFCON has been postponed to the following year. The competition was originally scheduled to take place in Cameroon from 9 January to 6 February, 2021. It will finally take place in January 2022. In addition to the uncertainties related to the health situation in Africa, there were very few FIFA dates left to play the remaining playoff matches.