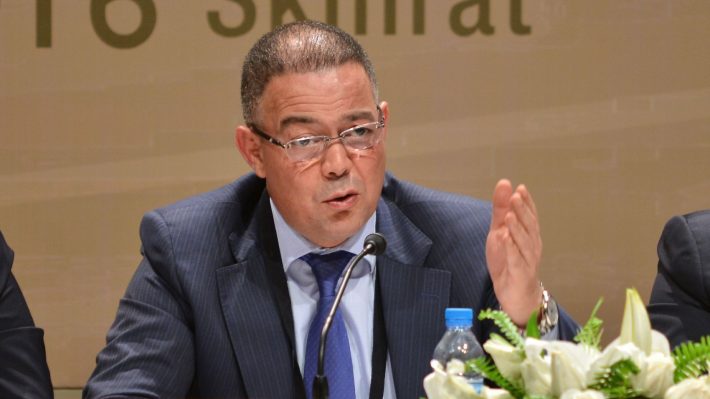 Football Association of Zambia (FAZ) has said it will throw its weight behind the FIFA candidacy of Morocco Royal Football Federation president Fouzi Lekjaa for the Arabic/Portuguese/Spanish block.
FAZ website has confirmed the deal between the two associations.
FAZ President Andrew Kamanga met with the Kingdom of Morocco Chargé d'Affaires Dr Mohamed Kalakhi and confirmed Zambia will support for Lekjaa, FAZ website says.
In return, Morocco will back Kamanga for the Anglophone seat during the FIFA elections.
Kamanga is quoted saying FAZ's decision follows the partnership the two associations signed in 2017.
"We had a visit this morning (Tuesday) from the Charge de Affairs from the embassy of the Kingdom of Morocco, Dr Mohamed Kalakhi who was presenting a request from the embassy of Morocco over CAF elections," he told FAZ website.
"Morocco have put up a candidate in the president of the Royal Morocco Football Federation Mr Fouzi Lekjaa who is standing for the FIFA council seat under the group of Arabic, Portuguese/Spanish speaking countries."
"The charge de affairs from the Morocco embassy asked Zambia to support Mr Lekjaa and we have re-affirmed our support. In the same breath we requested Morocco to support the Andrew Kamanga candidacy for the FIFA seat in the same election."
Kamanga is quoted saying the deal between Zambia and Moroccans made it easy for FAZ to support Lekjaa's bid.
"In addition, we also reiterated that Zambia and Morocco have an existing partnership and corporation agreement which was signed in 2017. In this regard we requested the Royal Morocco Football Federation to consider three of our senior coaches led by Mr Wedson Nyirenda who would like to complete the CAF Pro licence," he is quoted saying.
"We have been assured that this request will be expedited by the Royal Morocco Football Federation so that we can continue to build capacity in our coaches."
The FIFA seat for the Anglophone block is being contested by Walter Nyamilandu (Malawi), Lamin Bajo (Gambia), Nicholas Mwendwa (Kenya), Wallace Karia (Tanzania) and Amaju Pinnick (Nigeria).
Two slots are available for the Anglophone block.