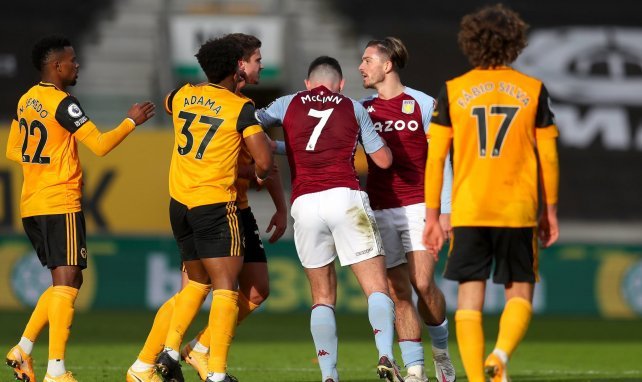 Aston Villa want to stay in the first half of the table while Wolverhampton hope to integrate it. Both teams meet this Saturday, March 6 at Villa Park for the matchday 27 of the Premier League.
Wolves certainly expected to fight for mainland spots this season. Yet, they are only 12th place in the Premier League, for now. In the last two weeks they have beaten Southampton and Leeds, played well against Man City, although they ended up losing big. Nuno Espirito Santo's men went through a very complicated period in December and January but they have appeared more consistent in recent weeks.
Expected in the fight for maintenance as last year, Aston Villa have a very honorable season and occupy 9th place in the Premier League with 6 points behind the last European places. The Villans are also experiencing a slack, at the moment. They have just lost two of their last three games and are in ninth place in the standings. Wolves will try to take the opportunity to make a good result.
The Villans will certainly have more initiative here and outdo Wolves on different statistical metrics, but whether that will translate into a win is a question. I bet in this game both will score 1.87 in 1xBet.