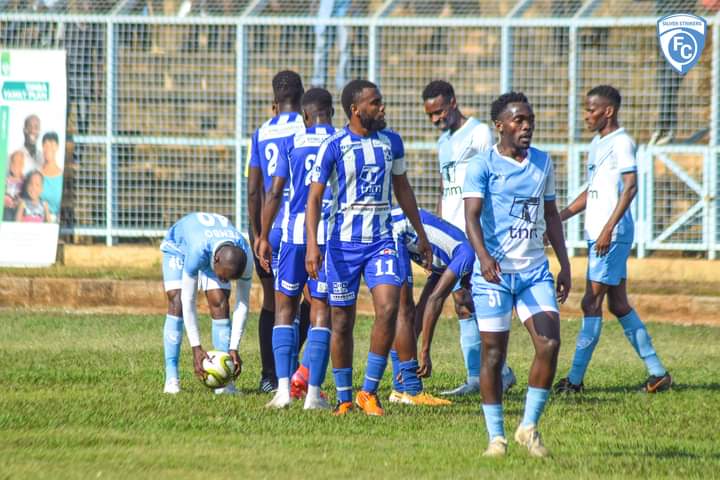 Silver Strikers got their revenge when they beat Be Forward Wanderers 3-0 at Silver Stadium in Lilongwe on Sunday afternoon to qualify for the inaugural knockout FDH Cup final.
The two teams met again last week in a TNM Super League second round tie which the Blantyre side, Wanderers, won 1-0 courtesy of striker Vincent Nyangulu's goal at the same venue.
However, Silver's Zambian coach Dan Kabwe got his act right in fielding and tactics, having handed returning midfielder Tawonga Chimodzi the nod in the starting line-up ahead of his elder brother Young Chimodzi Junior.
The hosts got off the mark in the 37th minute when forward Patrick Macheso made the most of Wanderers' suspect defending to squeeze the ball past national team goalkeeper Richard Chipuwa following a delivery from Maxwell Gasten.
Silver led 1-0 at half-time and when play resumed, despite pulling out defender Yunus Sherrif for Peter Cholopi, the visitors never looked like threatening.
Little wonder, winger Blessings Tembo and left-back Mark Fodya scored later in the second half to hand Silver a place in the final where they meet Ekwendeni Hammers.
Hammers made it to the final after easing past Rumphi United 3-2 on post-match penalties following a goalless draw in regulation time at Karonga Stadium last week.
Elite Super League and regional second-tier teams participate in the cup which FDH Bank sponsors. The winner will pocket $31,000 (MK25 million).
In a post-match interview with Malawi FA media team, Wanderers coach Bob Mpinganjira admitted that his team was second best on the day.
"I must accept that we didn't play as a team. I think most of our players were down. We were not ourselves as Wanderers," he said.
Silver assistant coach MacDonald Yobe hailed the team for sticking to the game-plan.
"The guys did their best according to our plan because we capitalised on their mistakes because last week, they were attacking us using the right wing and today we tried our best to close the right wing and attack more," Yobe said.