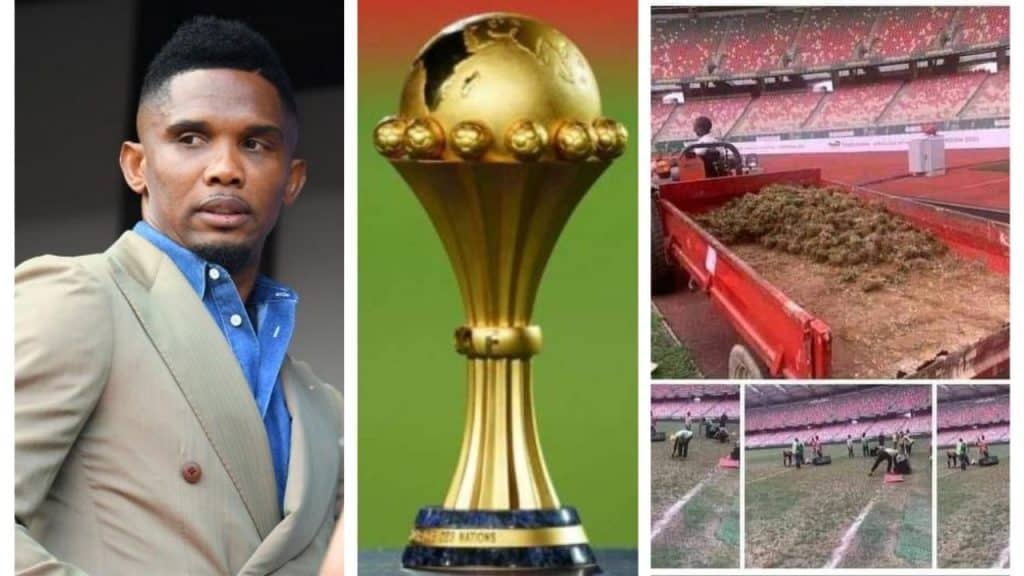 Fecafoot president Samuel Eto'o issued a strong response to Algeria and Ivory Coast complaints over the state of Japoma Stadium's pitch were both teams will face off tomorrow saying Cameroon will not give gifts to anyone.
Both Algeria coach Djamel Belmadi and Ivory Coast coach Patrice Beaumelle complaint about the poor pitch of the Japoma Stadium which will host their decisive clash on Thursday (16:00 GMT).
The Elephants need just a draw to make sure they are qualified to the round of 16 without waiting to be rescued among the best third of the groups.
Fennecs on the other hand are compelled to win at all costs as they are currently bottom of Group E with one point.
Ahead of the game, both coaches pledged for the game to be remove to another stadium where the lawn will be more patricable.
Read more : 'Upset' Asamoah Gyan reacts to Black Stars' early AFCON 2021 exit
And Samuel Eto'o answered them saying Cameroon will not act to please someone in the ongoing 2021 Africa Cup of nations.
"I will not say anything about Japoma Stadium, but I just want to tell the officials of Algeria and Ivory Coast that, even FIFA president [Gianni Infantino] wanted to change the date of AFCON and couldn't. We are not here to please anyone or give gifts", Eto'o said, as per Afrique Sports.
In addition, AFCON 2021 organizing committee met on Tuesday night and decided that the Ivory Coast vs Algeria clash will be played at the indicated venue that is Japoma Stadium.
However, the quater-final and semi-final matches scheduled to be played there will be removed to the Ahmadou Ahidjo Stadium.
"The pitch will be OK by Thursday. Specialists have already started working on it last Sunday. This is due to the current climatic conditions which do not allow grass to grow quickly on the ground. But a new method has now been employed", Japoma Stadium's coordinator Abel Calvin Ndjoke said.