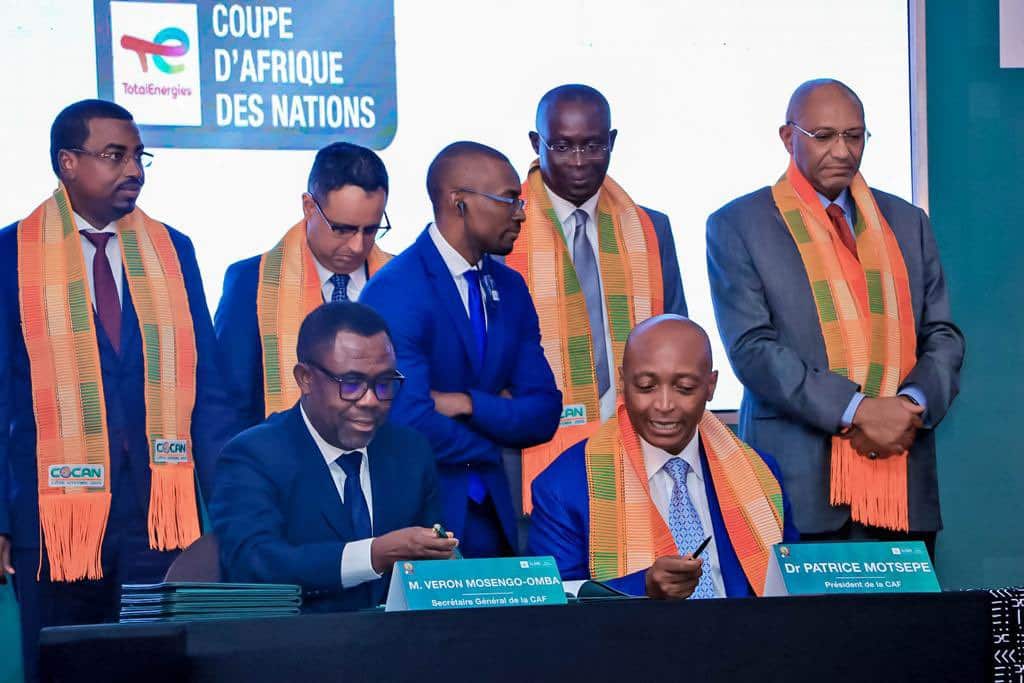 A formal hosting agreement for the 2023 Africa Cup of Nations was signed by Ivory Coast government representatives and the Confederation of African Football (Caf) on Friday.
The agreement is significant because it almost guarantees that the West African country will host the upcoming finals, which will actually take place in 2024.
Since Cameroon lost the 2019 finals before belatedly hosting them earlier this year, the host nation for Nations Cups has changed relatively frequently.
The agreement was signed in Abidjan by vice president Tiemoko Meyliet Kone and the sports minister Paulin Claude Dahno, who were present to meet with Caf president Patrice Motsepe and other dignitaries.
The 24-team championships will take place in Abidjan, Bouake, Korhogo, San-Pedro, and the country's capital Yamoussoukro in six stadiums in five cities.
The opening game and championship game will be played at the 60,000-capacity Stade Olympique d'Ebimpe in Abidjan, which is also remodeling its 45,000-capacity Felix Houphouet Boigny Stadium.
After a technical inspection of the Ebimpe stadium last month, the organizing committee for the African Cup of Nations 2023 expressed satisfaction with the progress of the construction.
The nation's National Office of Infrastructure reported that the 40,000- and 20,000-seat stadiums in Bouake and Yamoussoukro, respectively, are nearly finished.
There have been questions regarding whether there will be enough hotel accommodations for visiting fans, dignitaries, and officials as well as the competing teams.
The Ivory Coast's Minister of Tourism, Siandou Fofana, has demanded that hotels be modernized to meet global standards.
In order to avoid the Ivory Coast's rainy season, the 2023 Nations Cup was relocated from its intended June and July dates.
The five teams representing Africa at the World Cup can now plan friendly matches while the finals' qualifying rounds are still in progress.
After the upcoming international break in March, group matches will resume. The final two rounds of matches will then take place in September of the following year.
Ivory Coast is participating in Group H despite having already secured a spot in the competition.
As a result of Guinea's loss of the right to host the 2025 Nations Cup last month due to a lack of appropriately modern infrastructure and facilities, the Caf is currently looking for new hosts.
The deadline for countries to express interest in hosting the competition was set for Friday. After receiving applications and touring potential host nations, the continent's governing body will announce the winning country or co-hosts on February 10.