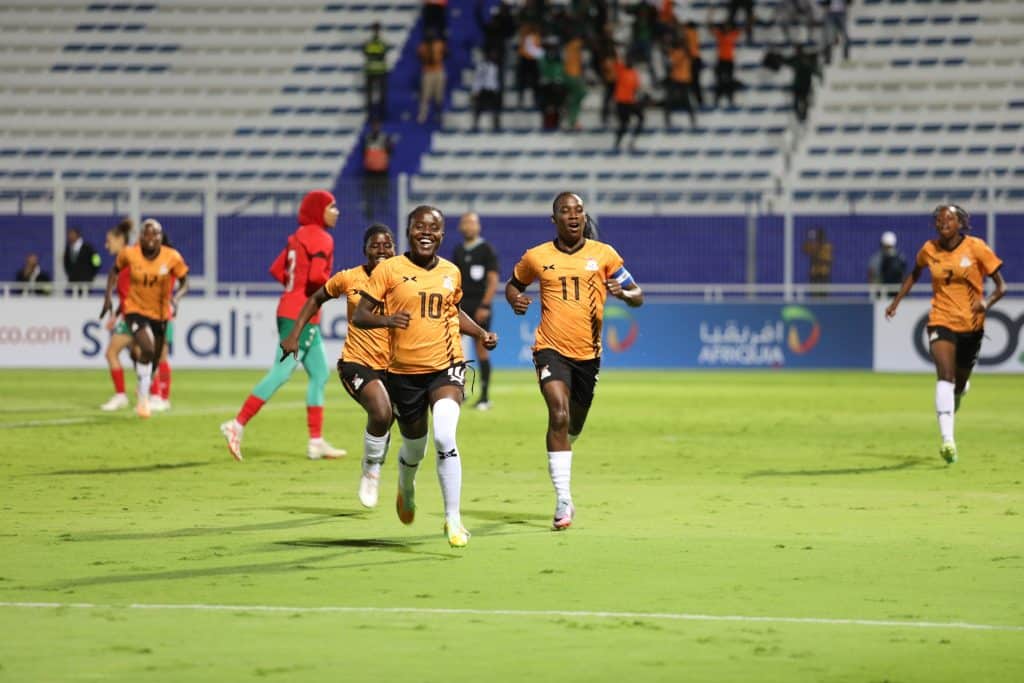 Zambia women's national team needed two second-half goals to defeat Morocco 2-0 in a friendly at the Pere Jego Stadium in Casablanca on Friday.
With just eight minutes into the game, Barbra Banda had a great run into the Moroccan half, but she was unable to locate Racheal Kundananji because the goalkeeper had rushed out to stop the attack. Fatima Tagnaout of Morocco also beat Zambian goalkeeper Leticia Lungu in the 23rd minute, but her shot hit the side net instead of going in.
The two sides couldn't break the deadlock in the first stanza, as it ended 0-0. At the start of the second half, coach Bruce Mwape made three substitutions, replacing Mary Mulenga, Avell Chitundu, and Hellen Mubanga with Ochumba Oseke Lubanji, Comfort Selemani, and Esther Siamfuko, respectively.
Read Also: Banda explains why Zambia can qualify for 2024 Olympics
Following the substitution, Banda launched a solo attack into the Moroccan box, but she was fouled right in front of the referee to win a penalty, which she made no mistake to put behind the net in the 50th minute. Later in the 68th minute, Banda again found herself with three Moroccan defenders, but the Shanghai Shengli striker dribbled past them to slot home her second goal of the night.
Morocco had a few flashes of brilliance near the end, but it was too late as the Zambian goalkeeper was rock solid, ensuring a clean sheet and ending the match in Zambia's favour. The two teams are preparing for the 2024 Paris Olympic Games qualifiers, set to kick off in November. They will face off again in another friendly match on September 26 in Casablanca.