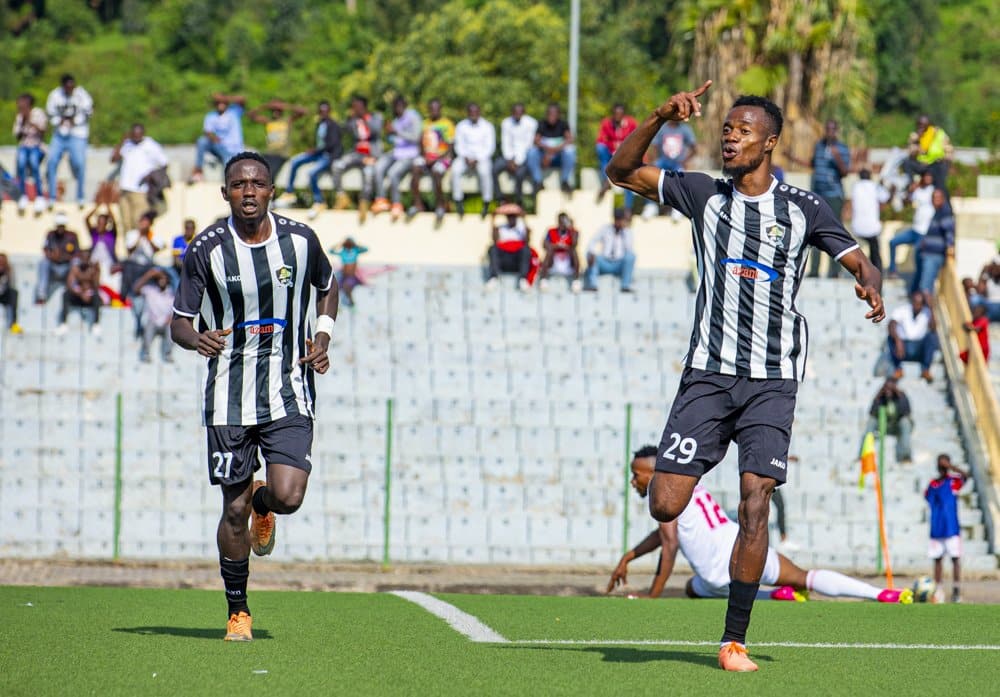 APR FC head coach Thierry Froger admits he was not pleased with his men's second half output despite Sunday's win over Etincelles in the Rwanda Premier League in Rubavu.
The Army side was 3-0 ahead at the break but they were lucky to avoid a comeback from Etincelles who missed a penalty and had a disallowed goal in the second half. Froger admits his players didn't match his expectations in the second half as they failed to capitalize on the chances that came their way and were instead dominated by an Etincelles side which was at the time down to 10 men.
"The second half was not the best because, after scoring three goals in the first half, we didn't utilize the chances we had afterward. Etincelles came from the halftime break looking very courageous, they wanted to come back into the game but it was not successful," Froger told journalists in a post-match interview as quoted by Times Sports.
APR will now turn focus the league against arch-rivals Rayon Sports on Sunday, October 29 at Kigali Pele Stadium and Froger is already looking forward to ending their three-match losing streak against the Blues who thrashed the army side 3-0 in the 2023 Super Cup.
"The impending game against Rayon Sports will be tough, we have to be ready so that we can take revenge."
Sunday's win saw APR go second in the table, level on 17 points with league leaders Musanze FC.