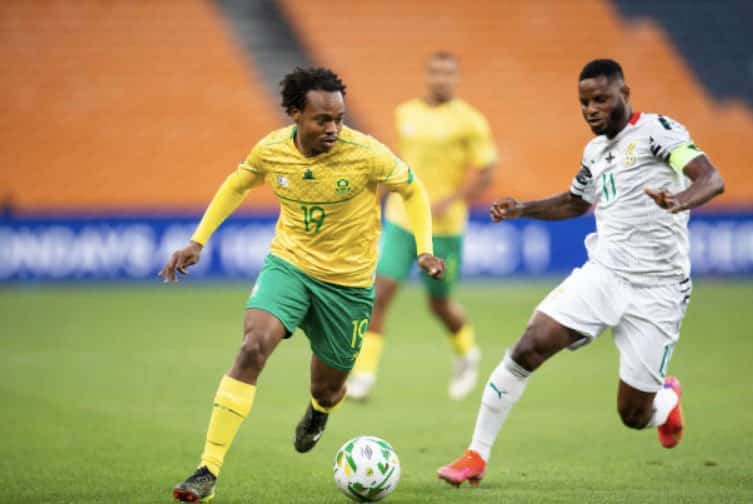 Bafana Bafana vice-captain Percy Tau believes that with good support from the nation, the team can realise its dream of qualifying for the 2026 FIFA World Cup in North America.
Bafana will kick off their qualification route to the next World Cup with a home tie against Benin at Moses Mabhida Stadium in Durban on Saturday, before travelling to Rwanda next Tuesday. The other three teams in the group are Nigeria, Zimbabwe, and Lesotho, from which only the group winners are guaranteed qualification, and Tau says support from the nation will be crucial.
Read Also: Lyle Foster : South African forward undergoing mental health care with Burnley
"We want everyone to also believe in us. I think we believe so much in ourselves, and we also want South Africa to show that they believe in us," said Tau, adding: "I mean, it does happen that we lose games or we draw games, but we still need the support to be there because it shouldn't only come when we win or go to AFCON, or to the World Cup, it should always be with us.
"And we'll make sure that we do our best in the World Cup qualifiers, to make sure that South Africans are happy."