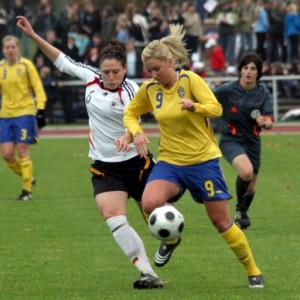 Life, they say, imitates art, but Sweden midfielder Louise Fors uses a passion for football as the blank canvas with which to express herself. Fors' paint strokes, indeed, come in the form of defence splitting passes or mazy dribbles past defenders.
A somewhat languid playing style might deceive onlookers and opposition players alike, but Fors has an undoubted ability to unlock a defence with a range of short or long passes, not to mention the kind of fast feet and ball control that would not be out of place on a futsal court. Add in a long history of scoring from distance, notably from free-kicks, and it is clear why Fors at one stage earned the nickname 'Lolodinho'.
The 23-year-old, however, is happy to go against convention if she is to achieve her aim. Now with Sweden set to host this year's biggest international women's football event – UEFA Women's EURO – Fors is hoping to resurrect her national team career.
Most of the Sweden team plays their trade in the domestic league. And with so many high-quality imports, the Damallsvenskan is undoubtedly one the globe's top competitions.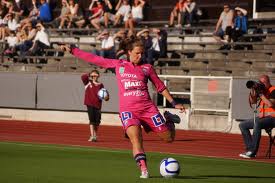 Fors, though, preferred to avoid the loss of conditioning that inevitably comes with a hefty mid-season break, and journeyed to Australia for a ten-week stint at Western Sydney Wanderers in the new club's maiden W-League season.
And the chance for a fresh start is part of the appeal for Fors. "I'm looking forward to being part of a new plan, and a team that is growing," she said. "I hope that I can be a key player for the team."
It was a similar scenario in Australia – a new club with a paucity of headline-grabbing names – for the player known within the football fraternity as 'Lollo'. "The standard (in the W-League) reminds me of Sweden before (a few years ago)," said Fors. "Some players are really good and some players are not quite at the same level."
"I love this city and lifestyle, it is my style," said Fors nursing a coffee, little more than a crossfield pass away from Sydney's scenic harbour. "I just wish it was closer to Sweden, but I hope to come back one day."
Read also:
http://en.africatopsports.com/2013/02/16/cricket-england-secures-third-place/