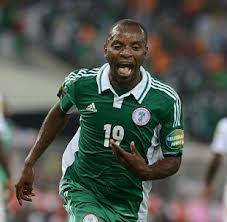 The tussle between the two Nigerian local teams; Enugu Rangers and Warri Wolves over the 2013 AFCON hero Sunday Mba, seems to have drawn too much attention.
The Nigerian Premier Leagu has come out with what might be the truth  ruling the both senior national team players,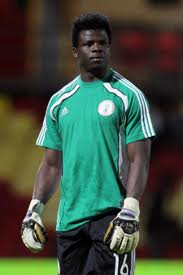 Chigozie Agbim and Sunday Mba belong to Warri Wolves as Engu Rangers had earlier on placed claims on Sunday Mba.
"We are in receipt of your correspondence on the above subject. From our records, it is established that Chigozie Agbim and Sunday Mba are bona fide players of Warri Wolves FC."
The Nigeri Premier League Interim Management Committee has however ruled and warned that anybody or club interested in the players should contact Warri Wolves and no one else.
Here is a part of a letter from the NPL body; "Consequently, the ownership of the players is not subject to any controversy and any club who require their services should contact the management of Warri Wolves,"
Read also:
http://en.africatopsports.com/2013/02/24/nigeria-from-zero-to-hero-amuneke-and-mba/
http://en.africatopsports.com/2013/02/24/nigeria-sunday-mba-becomes-hot-cake/
http://en.africatopsports.com/2013/02/24/nigeria-e1-million-bargain-for-2013-afcon-star-mba/
http://en.africatopsports.com/2013/02/25/nigeria-warri-wolves-link-denied-by-sunday-mba/
http://en.africatopsports.com/2013/02/25/nigeria-mba-sunday-to-report-to-wolves-camp/