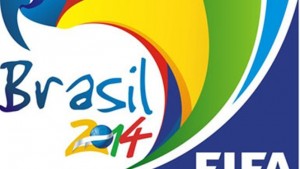 The fifth day of 2014 Brazil football World Cup will deliver this weekend the first qualified for the third and final round of this competition.
Tunisia and Egypt are very well placed to pick up their tickets. The Carthage Eagles traveling to Equatorial Guinea will ensure their qualification with one point in Group B. The same thing for the Pharaohs who pay a visit to Mozambique in Group G.
The Ivory Coast also in the group C only needs a draw in Tanzania. Congo Brazzaville that hosts Burkina Faso is also nearby. With success against the Stallions, The Red Devils will ensure their place. In the other group, nothing is yet played.
Here is the entire program of the 5th day of the playoffs
Wednesday, June 12, 2013 –
Malawi – Kenya 2-2 (Group F)
Namibia – Nigeria 1-1 (Group F)
Friday, June 14, 2013 –
Libya -Togo 4.p.m in Tripoli (group I)
Saturday, June 15, 2013 –
Botswana – Central African Republic in Lobatse at 1.p.m (group A)
Zambia – Sudan in Ndola at 1.p.m (Group D)
Uganda – Angola in Kampala at 1.p.m (Group J)
Congo – Burkina Faso in Pointe Noire at 2.30.p.m (group E)
Gabon – Niger in Franceville at 3.p.m (group E)
Cape Verde -Sierra Leone in Praia at 5.30.p.m (group B)
Morocco – Gambia in Marrakech at 8.p.m (Group C)
Sunday, June 16, 2013 –
Tanzania – Ivory Coast in Dar Es Salaam at noonday (Group C)
Lesotho -Ghana in Maseru at 1.p.m (Group D)
Mozambique – Egypt in Maputo at 1.p.m (group G)
Ethiopia – South Africa in Addis Ababa at 1.p.m (Group A)
Rwanda – Algeria in Kigali at 1.30.p.m(group H)
DR Congo – Cameroon in Kinshasa at 2.30.p.m UT (group I)
Liberia – Senegal in Monrovia at 4.p.m (Group J)
Equatorial Guinea – Tunisia in Malabo at 4.p.m(group B)
Guinea – Zimbabwe in Conakry at 5.p.m(group G)
Mali – Benin in Bamako at 6.p.m (group H)
Note: The last day of the group stage will be held on September 6, 2013.
The first of each of the ten groups qualified for a third and final round.
The ten qualified teams will compete as first leg / second leg matches in October and November 2013.
The five winners of the third round will represent Africa at the 2014 Brazil World Cup.