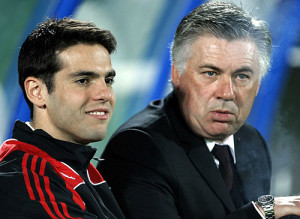 The impressions of Carlo Ancelotti about the Brazilian Kaka are good.
The new coach of Real Madrid could revive the player rarely used by Jose Mourinho. At a press conference, the Italian coach said that Kaka has worked hard and he is ready to do better than the previous season.
"Kaka? He is a Real Madrid player like everyone else. He has started working and it's clear he has a lot of confidence for this season and a big motivation, he says. We'll see what happens. But Kaka is a player with a lot of character and he wants to do better than last season, "said Carlo Ancelotti quoted by Le 10 Sport.