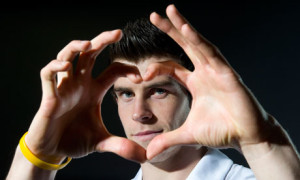 No player has ever been expected! Gareth Bale is presented by Real Madrid on Monday.
After leaving Tottenham, he has entrusted his great satisfaction to have signed for Real and beware, he is coming to win the Champions League! "It's amazing to be here. I hope to help the team win titles, and especially its tenth C1".
President Florentino Perez said before 20,000 people during his official presentation: "We welcome a player who was voted best player of the Premier League last year and also in 2011. The negotiations were long for this wonderful player. We succeeded thanks to his determination to join Real. He was so precious in these negotiations. It was his childhood dream. It becomes reality. It happens in a club where the pressure is enormous, where the challenges are ongoing, but we will be with him. From today, your house is here, your fans are here, and your jersey is here"
Gareth Bale did not beat the amount of transfer as announced. The record still belongs to Cristiano Ronaldo! The Welsh joined the Spanish club for an amount of 91 million Euros and a salary of $ 10 million per year. An amount far from the 99 million required by the Spurs in the early negotiations. Bale, whose jersey is ready for weeks, will not be the most expensive player in football history. But he will play with the most expensive football transfer.
Cristiano Ronaldo was bought from Manchester United to Real Madrid for 94 million Euros.
It remains for him to beat Ronaldo in terms of number of goals scored in the season.
Now that's another story…