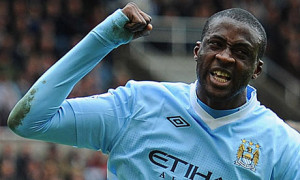 Weekly Review of African services in Europe. This weekend, Mame Biram Diouf and Ya Konan shone with Hanover. Tiene has once served as savior for Montpellier and the young Yiadom – Boakye opened his account in the Liga .
England ( J3)
Yaya Toure has confirmed his efficiency in the match Manchester City-Hull 2-0. The Ivorian midfielder has consolidated the victory of his team in scoring a second on a direct free kick. His second goal since the beginning of the season.
Spain (J3)
Richmond Yiadom-Boakye did not miss his debut in La Liga . The young Ghanaian striker arrived on loan from Juventus to Elche scored his first goal in the Spanish league in a 2-2 draw against Almeria on Friday.
For his return to La Liga, Villarreal makes a stunning start to the season. The Yellow Submarine performs faultlessly (3 wins in as many games). In the weekends, the team beat on trip Osasuna 3-0 thanks to a third goal of the Nigerian Ikechukwu Uche .
Germany (J4)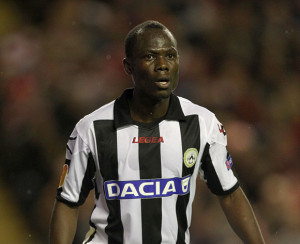 Aubameyang is still silent after his cannon shot by input in Bundesliga but his team carbide well. Dortmund made its fourth win of the year after coming to Frankfurt 2-1. The Gabonese played the last 20 minutes of the match.
Hanover knows it can rely on its Africans. Senegal's Mame Biram Diouf opened the scoring in the 4-1 win over Mainz and the Ivorian Didier Ya Konan scored the third goal for his team after leaving the bench.
Hamburg blew the promoted Brunschwig with 4-0. The opportunity for the Cameroonian Jacques Zoua to open his account in the Bundesliga.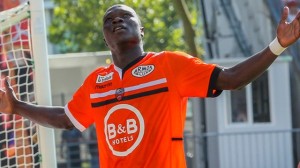 Italy ( J2)
Udinese got its first win of the season by beating Parma 3-1 on Sunday. It is Ghana's Emmanuel Agyemang- Badu who opened the scoring for the club of Friuli. It was his first goal of the season.
Innocent Emeghara and his new team of Livorno slaughtered on Sunday the promoted Sassuolo (4-1), the Nigerian striker scored twice.
France (J4)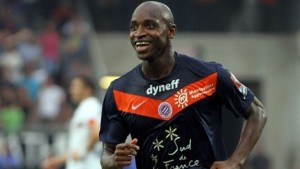 Second goal in two games for Vincent Abubakar. The Cameroonian was the only scorer in the 1-0 win of Lorient over Valenciennes. He had just left the Red and White a few weeks ago.
Romaric has already adapted to the Corsican club. The Ivorian midfielder scored the second goal in a 2-1 victory on Saturday of Bastia against Toulouse. A performance that earned him an invitation to the national team at once.
Africans were at the party on Sunday during the meeting Nice- Montpellier (2-2). Especially at the side of the heraults. Senegal's Souleymane Camara equalized in first for the club before the Ivorian Siaka Tiene did recidivism as the last weekend. Second goal in two games for the former Parisian.