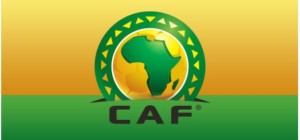 As part of the draw of Afcon 2015 qualifiers' groups, the CAF conducted the draw for the play- offs accession groups.
First leg matches for this first round of the playoffs will take place in the weekend of 16 to 18 May, 2014 while the return legs will be contested two weeks later between May 30 and June 1. The second round of the playoffs are scheduled for July 18 to 20, 2014 for frist leg games and from 1 to 3 August for return led games.
Pot A: Libya, Equatorial Guinea , Botswana, Malawi , Uganda , Mozambique , Benin , Sierra Leone, Congo , Central African Republic , Zimbabwe , Kenya, Liberia, Gambia
Pot B: Rwanda , Tanzania , Namibia, Burundi , Lesotho, Guinea Bissau , Madagascar , Chad , Sao Tome and Principe, Seychelles , Comoros, Swaziland , South Sudan , Mauritania.
Thus the draw suggests:
Liberia – Lesotho / Kenya – Comoros Islands
Madasgascar – Uganda / Mauritania – Equatorial Guinea
Namibia – Congo / Libya – Rwanda
Burundi – Botswana / Central Africa – Guinea Bissau
Swaziland – Sierra Leone / Gambia – Seychelles
Sao Tome and Principe – Benin / Malawi – Chad
Tanzania – Zimbabwe / Mozambique – South Sudan