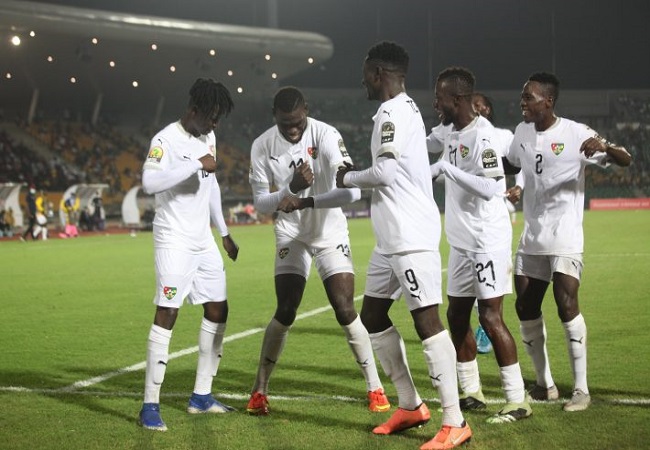 Togo confident and repositioned well in group C. The Sparrowhawks of Togo beat the Cranes of Uganda 2-1 in their second CHAN 2020 group match. At the end of a tight game, Togo record their first and historic victory in the competion.
Two exceptional goals in a game full of events, a moment of history and emotion! Togo got the biggest opportunity. The game changed colors in the second half when Paul Mbowa scored against his side by extending a header from Tchatakora despite Lukwago desperately trying to clear the shot (0-1, 48′). Togo thus scored the first goal of their history in this championship.
But the Ugandans stood trong and Kyeyune immediately equalized by scoring the most beautiful goal of this tournament. A real gunshot from 35 meters with the of the crossbar (1-1, 51′).
Both sides had to restart. But to the advantage of the Sparrowhawks, Nane scored the second of his side. It was another jewel with a volley from outside the penalty area entering the goal ater touching the crossbar (1-2, 57′)! It was the winning goal.

with this win, the Sparrowhawks stand well positioned at the second place in Group C behind Morocco. Now confident, Togo can aim at qualifying for the second round in their last group game againt Rwanda.