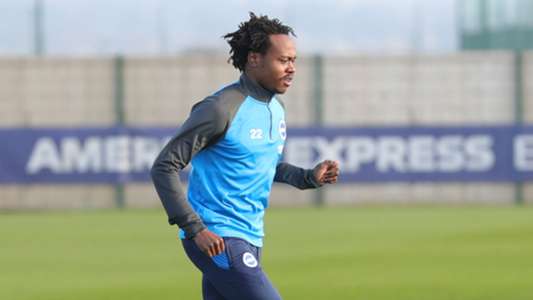 Brighton and Hove Albion boss Graham Potter revealed the reason why he did not use South African star Percy Tau in their goalless draw to Fulham on Wednesday.
Tau watched from Seagulls' stalemate against Cottagers though he could have helped his side in creating more danger in the offensive region.
As fans was not satisfied with the result after the game, then Brighton manager Graham Potter explained what motivated his decision.
"I thought we were doing well in the game," he said when asked about the decision not to use his bench, as per the Argus.
"While you're doing well, you're pushing, I didn't want to upset the rhythm of the game. I thought we could get the goal. It always runs through your mind but the decision was just to keep the guys on who were doing well."
Read more : Premier League : Percy tau makes league debut for Seagulls
"I think they also knew they played well in the game and were the better team. At the same time, Dunky has to make a block at the end which ensures us a point.
"We have to stick to the positives, the things we did well. I really liked the attitude, I really liked the effort of the players. I liked the quality at times. We created some really good chances.
"Won the ball back off them quite often and were the team, it felt to me, were pushing throughout the game."