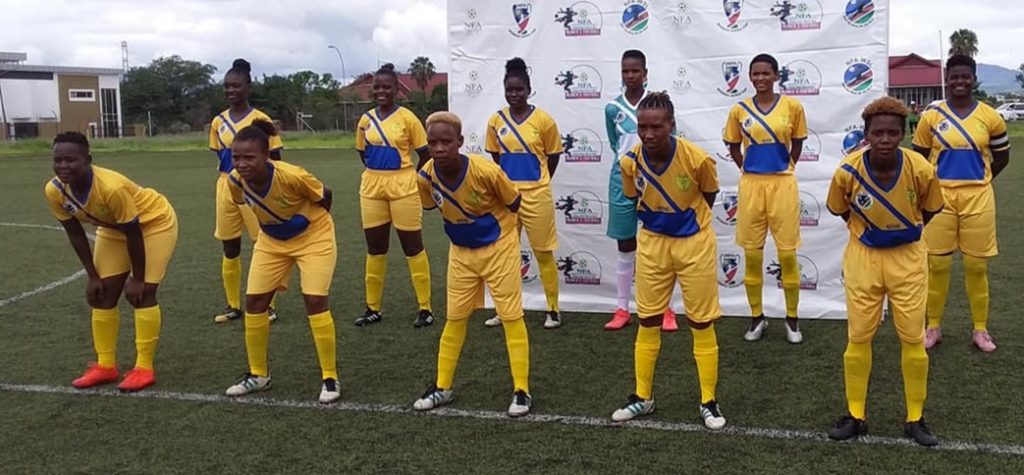 Galz & Goals and Tura Magic women's football teams clash in the Namibia Football Association (NFA) Women's Super Cup final on Saturday.
The association's website reports that the final will take place at the NFA Technical Centre in Windhoek.
To qualify for the final, Galz & Goals defeated defending champions, Khomas Nampol, 1-0 on aggregate over two legs.
Galz won in the first leg whereas the return match ended goalless.
In the other semifinal, Tura Magic walloped V-Power Angels 11-0 over two legs.
Magic won the first leg semifinal match 3-0 and 8-0 in the reverse fixture played on February 21 2021.
Tura Magic coach Shamma Gure has since been quoted saying the girls were determined to lift the championship.
"The expectation remains high despite there being no pressure, so we intend to make it a mouth-watering final.
In as much as the price is the ultimate goal, we aim to gel as a team and unit, implement our tactics, maintain discipline throughout and lastly, play our hearts out right through to the final whistle," NFA website quotes Gure saying.
The website has also quoted Galz & Goals coach Ronnie Hoxobeb saying the competition got harder as they moved further towards the final.
"Tura Magic is a strong team with passionate players and commendable tactical plan; they build from behind and have a solid midfield, but we remain focused. Everyone is excited for the finals so with the work we are putting in, we will be ready to face them come Saturday," Hoxobeb told NFA website