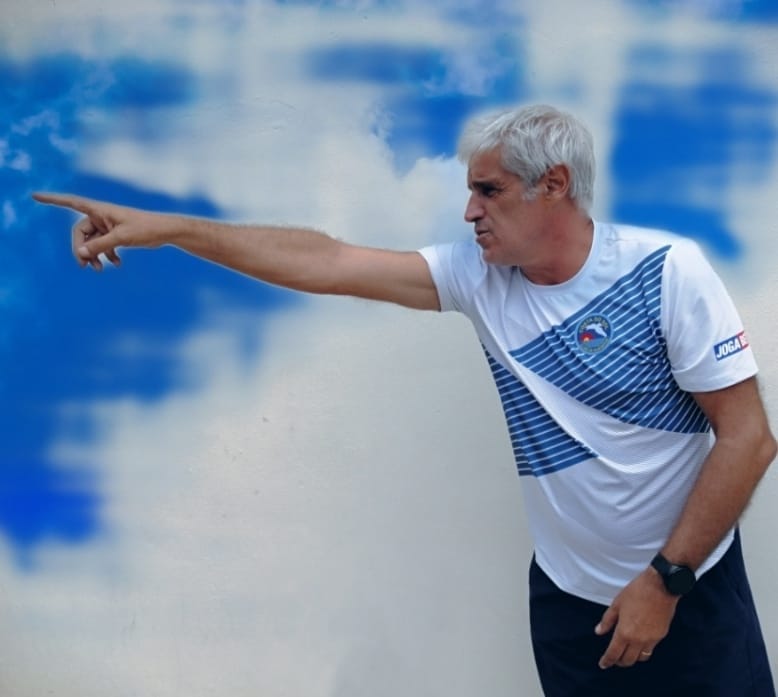 Mozambique league champions, Costa do Sol Sports Club (CDCS) have welcomed the appointment of the club's coach Horácio Gonçalves as the national team mentor.
Mozambique Football Federation (MFM) unveiled Horácio Gonçalves as the national team's new coach to replace his compatriot Luis Gonçalves.
A statement from Costa do Sol says Horácio Gonçalves deserves such a big post.
"The CDCS, therefore, serves to inform the societies, sympathizers, sponsors and other stakeholders that the coach will no longer be part of the CDCS technical framework from next May 1 due to the commitment it will make to the FMF.
"These developments arise at a time when the CDCS was in the process of reorganizing their training department with the support of coach Horácio Gonçalves and negotiating with them, the extension of their respective contract from work to 2024. We as CDCS are honored by the choice that fell on our coach and wish him and the entire team successes on this new walk," the club's statement reads.
Horácio Gonçalves won the MavilaBoy Cup, Mozambique Cup, two Mozambique SuperTacas and a league championship (Mocambola) with CDCS. FMF have tasked the new coach with taking the Mambas to 2023 Africa Cup of Nations and African Nations Championship finals plus improving the team's performance in the Cosafa Cup.