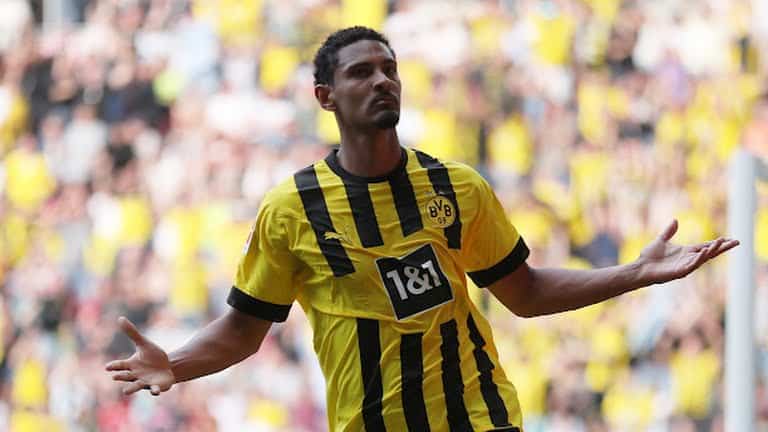 Ivorian striker Sebastien Haller scored a brace against Augsburg on Sunday afternoon to bring Borussia Dortmund closer to the league title.
BVB is in a rude title race with Bayern Munich this season.
The Bavarians were humiliated 1-3 at home by RB Leipzig on Saturday evening and this Dortmund 3-0 win over Augsburg means their now second on league table.
Read more : Riyad Mahrez becomes African player with the most Premier League titles
Haller opened the scoring in the 58th minute before adding a second one in the 84th.
That brace is perhaps the most important of his career as it takes Dortmund to the top of Bundesliga table with two points (70) ahead of Bayern Munich (68).
The club only needs a win during their last game of the season next Saturday against Mainz to win the title for the first time since 2011.