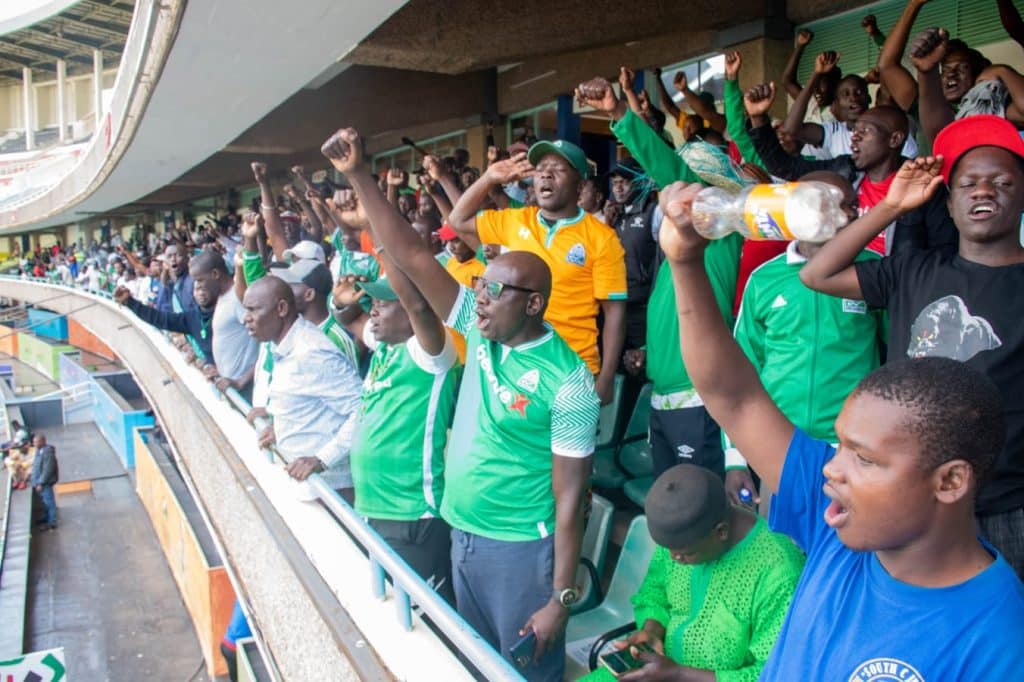 FKF Premier League champions Gor Mahia have been fined and ordered to play their next five league matches in an empty stadium following the chaos that ensued after their clash against Murang'a Seal FC on November 11.
During the matchday 11 fixture which ended in a 0-0 draw at Kasarani Stadium, chaos erupted at the final whistle after a section of K'Ogalo supporters invaded the pitch baying for the blood of the match officials, whom they accused of allegedly disallowing a legit goal from their lead striker Benson Omalla.
According to a statement from FKF's Disciplinary Committee, apart from their fans being denied access to the home game, K'Ogalo were fined Ksh500, 000, and ordered to bear the costs of all the damages incurred by the stadium as determined by Sports Kenya. Already Sports Kenya has estimated the damage at Ksh1.9 million.
Read Also: McKinstry slams officiating after Gor Mahia draw against Murang'a Seal
"Gor Mahia shall cater or refund for incurred medical costs by match officials, shall play their next five (5) home league matches in an empty stadium and the club shall be responsible for the enforcement of this direction, and shall bear the costs of all the damages incurred by the stadium as shall be determined by Sports Kenya," read part of the statement.
Meanwhile, the Disciplinary Committee further ordered four Gor Mahia players – Rooney Onyango, Rodgers Ouma, Benson Ochieng, and Joshua Onyango – to appear before the committee for their role during the skirmishes. The statement called on K'Ogalo to appeal the ruling in accordance with the FKF regulations if they feel aggrieved.
"Gor Mahia have the right to appeal this ruling in accordance with the FKF regulations. Should the club wish to exercise this right, they must submit a formal appeal to the FKF Appeals Committee alongside the required appeals fee," said the statement, adding: "It is important to note that the filing of an appeal does not automatically suspend the implementation of this ruling. Unless otherwise specified by the FKF Appeals Committee, the ruling shall remain in effect during the appeal process."
The five matches that Gor Mahia will play without their fans include the December 3 battle against Kariobangi Sharks, the December 9 clash against Nzoia Sugar, the December 21 game against Bandari, the January 13 game against Sharks, and the January 20 fixture against Tusker.