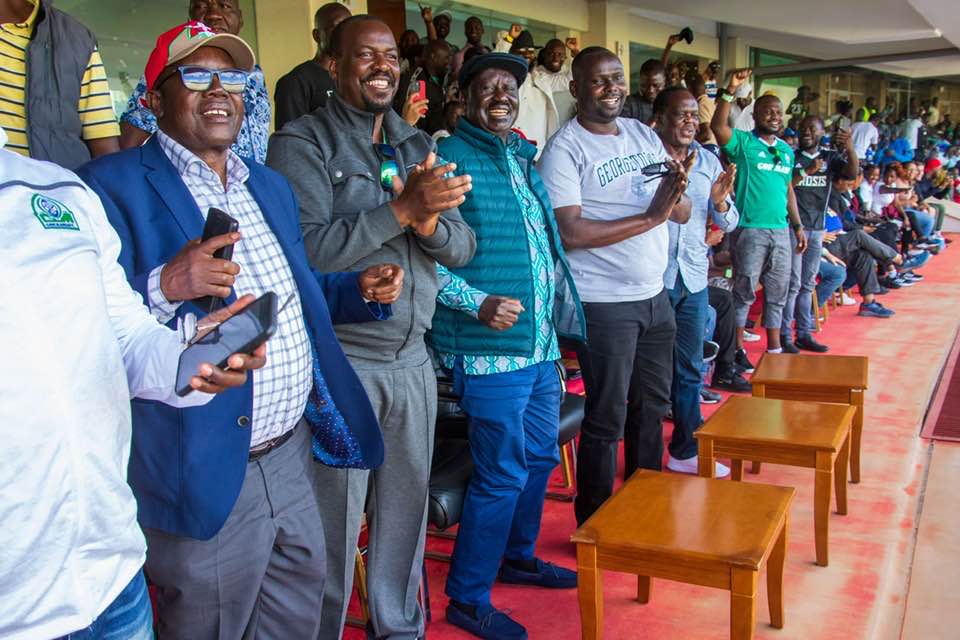 Former Football Kenya (FKF) President Sam Nyamweya has delivered his thoughts on the decision by Shabana to fire their coach Sammy Okoth owing to a series of poor results in the topflight.
Okoth was shown the exit door after Tore Bobe suffered a 1-0 defeat against champions Gor Mahia with former defender Oscar Kambona being elevated to handle the side on an interim basis. Kambona has already overseen two matches – losing 2-1 against Bandari and defeating Nzoia Sugar 2-1.
However, despite being the patron of the team, Nyamweya believes the club had erred in firing Okoth, who helped the side earn promotion to the league after winning the National Super League (NSL) title.
Read Also: Shabana part ways with coach Sammy Okoth, Kambona takes charge
"As a patron of the team, I can say that the decision was not wise. I don't like interfering with the club's internal affairs but I always engage the leaders behind the scenes if I feel things are not working," said Nyamweya, adding: "Okoth is the one who guided the team in winning the National Super League (NSL) and being that he understands the players well; I feel he should have been given time."
Nyamweya has further assured club fans to remain patient as he organizes a major funds drive that will help raise funds to run the club. "As the patron also I was given the mandate to organize a fundraiser for the club because the current sponsorship isn't enough to run the club and I have spoken to some of my wealthy friends who have assured me that they will pump up big amounts of money in the fund."
Shabana are currently sitting in position 14 of the 18-team table with 10 points from 11 matches and they will resume league action after the FIFA international break with a trip to Nairobi to face leaders Posta Rangers at Kasarani Stadium on Saturday.