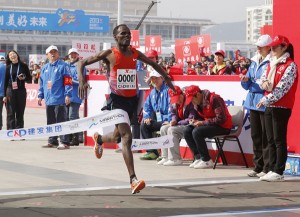 Ethiopians stole the show on Sunday from Kenyans at the Rome Marathon. Getachew Terfa Negari won the race by completing the 42,195 km 2h07'56".
He beat his compatriot Birhanu Girmay Gebru with 15 seconds. It is the Kenyan Stephen Chemlany who completed the podium.
For the women, it is the Kenyan Helena Kirop who finished head. She was the fastest at 2 hours 24 minutes and 40 seconds.
The Paralympic race of this marathon was won by Alex Zanardi. The former Formula 1 driver had won in 2010 and 2012.