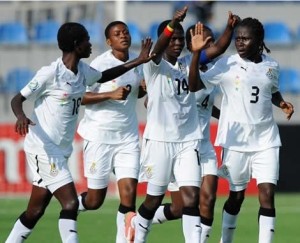 U-17 Women's World Cup will kick off on March 15 in Costa Rica. Three countries represent the African continent. Nigeria, Ghana and Zambia are going to conquer the world trophy. A title that is lacking in Africa.
If Ghana and Nigeria are regular in the competition, Zambia will make their first participation.
Chipolopolo girls start with Italy, at the opening of the competition before crossing Venezuela on the 18th and finally play against the host on the 22th in group A.
Ghana are housed in Group B and will begin their competition on March 15 confronting North Korea. The Black Princess respectively play against Germany on the 18th and Canada on the 22nd.
Nigeria wait till March 16 to play their first match against China. They will then face Colombia on the 19th and Mexico on the 23rd.
The program for African teams
Group A
15-03 Zambia – Italy
18-03 Zambia – Venezuela
22-03 Zambia – Costa Rica
Group B
15-03 Ghana – North Korea
18-03 Ghana – Germany
22-03 Ghana – Canada
Group D
16-03 Nigeria – China
19-03 Nigeria – Colombia
23-03 Nigeria – Mexico