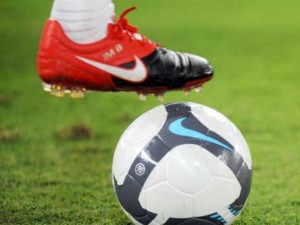 End of the first leg of the preliminary round of qualifiers for Afcon U20, Senegal 2015. 13 meetings in the program, eleven were played because some teams declared package. This is particularly the case of Equatorial Guinea, Guinea Bissau and South Sudan.
Packages that benefit respectively Togo, Côte d'Ivoire and Rwanda. Nevertheless, there have been games on fields since Saturday. Note the win of Tunisia 3-0 over Mauritania, Niger dominates Congo 2-0, Lesotho inflicted a bitter 3-0 to Swaziland, etc…
Sunday, Liberia has lost at home 0-1 to Gambia. Same score for Chad to Libya.
The match Sudan – Somalia will be played in a game on April 27. The return matches are scheduled in two weeks.
Results
Mozambique 2-1 Namibia
Malawi 1-1 Botswana
Swaziland 0-3 Lesotho
Seychelles 0-2 Ethiopia
Burundi 1-1 Djibouti
Sierra Leone 1-0 Guinea
Niger 2-0 Congo
Mauritania 3-0 Tunisia
Kenya 0-0 Tanzania
Liberia 0-1 Gambia
Chad 1-0 Libya